---
From the manufacturer
Your everyday cooking partner!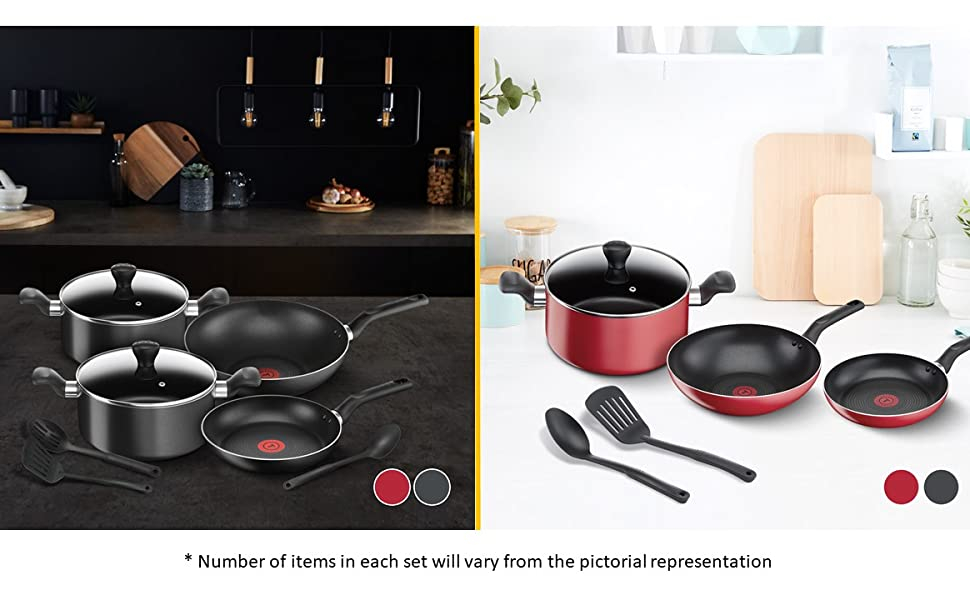 Easy to use everyday
SUPER COOK set, the most competitive set which is compatible to all sources excluding induction. You will enjoy the construction as well as its features & benefits for an easier usage of cooking!
The new Thermo-Spot helps to start cooking at the ideal temperature for easy and delicious results. It is easy to use and to clean thanks to the new Powerglide inner coating, for longer extra glide and to non-stick exterior coating. The ergonomic handle, the open shape and lightweight help to serve food easily.
Choose from our range of 2 colours, Black or Red to add life to your kitchen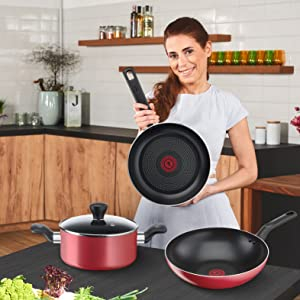 Perfect solution for beginners
Providing optimum everyday cooking solutions for beginners, Tefal SUPER COOK is an all hobs except induction range designed to make cooking delicious meals effortless. Engineered with high-quality materials ideal for daily use, Tefal SUPER COOK is equipped with advanced features that come together for an easier and more effective cooking experience.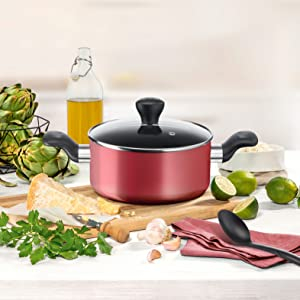 Affordable convenience
With an open shape designed for easier serving and a lightweight frame for added convenience, Tefal SUPER COOK puts perfect cooking within reach. The new Thermo-Spot system is your secret weapon for the ideal temperature to start cooking, producing impeccable results with total ease. The new easy-cleaning Powerglide coating delivers longer extra glide, while the ergonomic handle provides a comfortable grip that makes cooking more enjoyable.