---
From the brand
---
Product description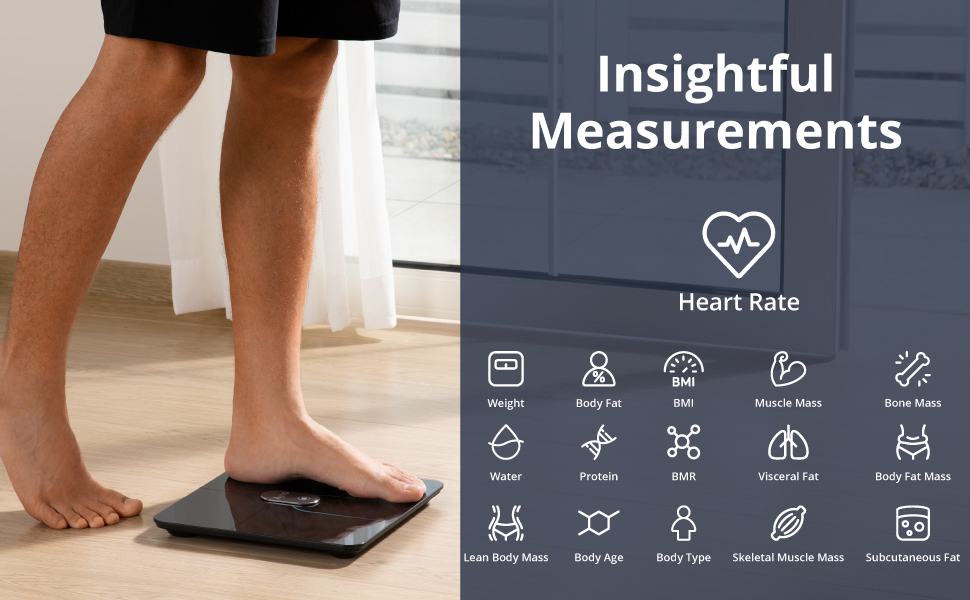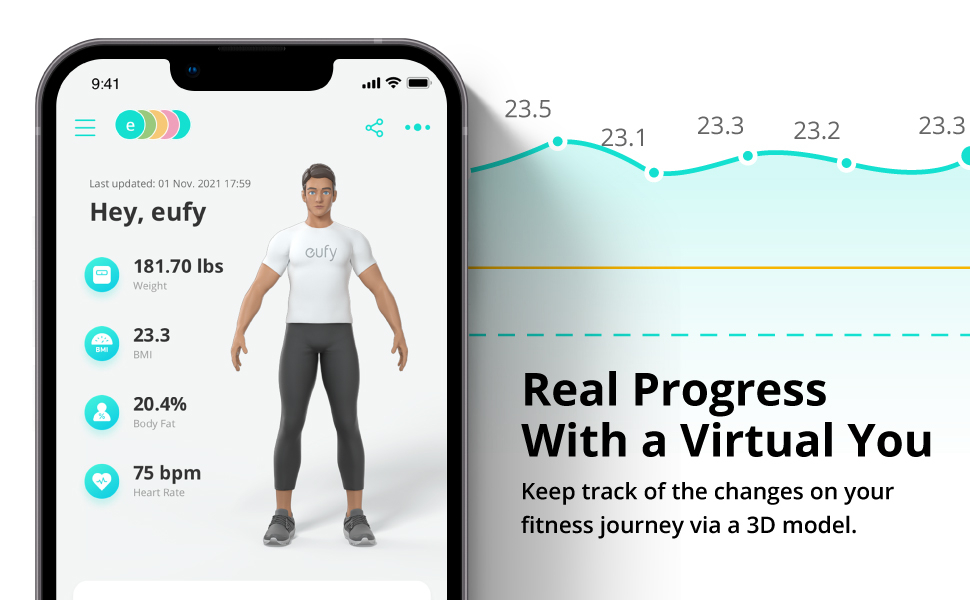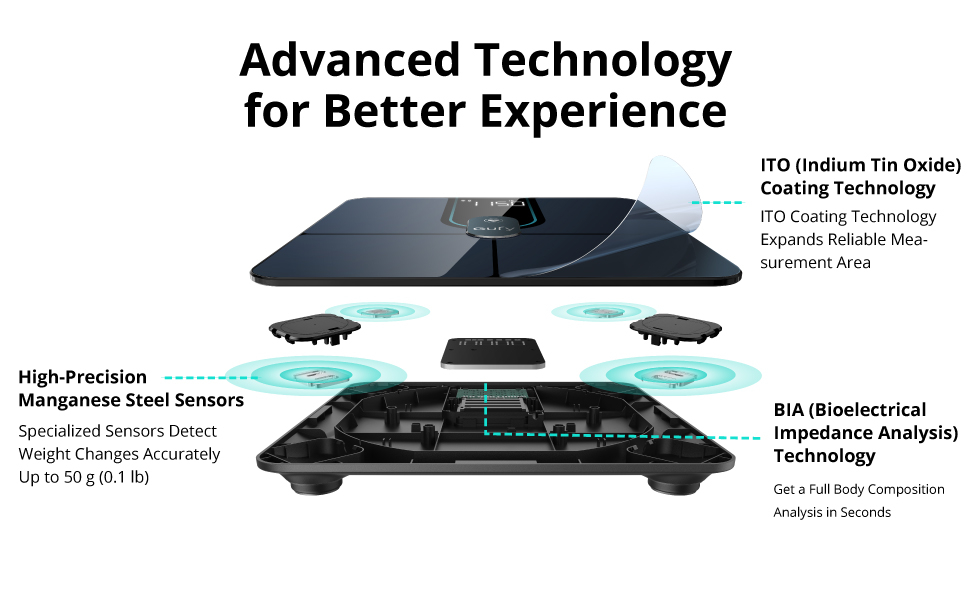 Smart Scale P2 Pro
Created by the same team as Anker—renowned for exceptional quality and innovation.
Health On Demand: The EufyLife app works with Smart Scale P2 Pro to intelligently record and organize health data. The EufyLife app is compatible with devices running iOS 10.0+ and Android 5.0+.
Safety First: An anti-slip finish and sleek rounded corners ensure you don't slip or bump your feet into sharp corners.
Accurately measures weight from:
0.2 lbs – 397 lbs

0.1 kg – 180 kg

0st: 0.2 lbs – 28st: 5 lbs
Notes:
Do not use this device if you are pregnant.

Not intended for use by professional athletes.

Body fat measurements intended for users above 13 years old.

Standing on the scale with wet feet may affect the accuracy of measurements.

This product is not a medical device; the health data and suggestions provided are for reference only, not as a basis for diagnosis and treatment. For medical purposes, consult a professional.
Calorie Management

Set your unique goals and our system will make suggestions to help you achieve them.

Compatible with Wi-Fi and Bluetooth

Even if you don't have your phone, your data will automatically upload to the EufyLife app via Wi-Fi. Bluetooth sync is also available if you lack Wi-Fi.

IPX5 Waterproof

Designed to withstand wet conditions, Smart Scale P2 Pro can be stored in the bathroom without worry.
For the Whole Family

Record unlimited users' data on the EufyLife app, and share your progress with friends and family.

Baby Mode and Pet Mode

You can use Baby mode or Pet mode to record the everyday growth of your baby or your pet.

Third-Party App Syncing

Upload your measurements to the EufyLife app. Afterwards, you can also sync with Apple Health, Google Fit, or Fitbit to keep your data all in one place.