Introducing new L'Oreal Paris False Lash X Fibre Mascara, for our ultimate false lash look without the hassle of false lashes or eyelash extensions. Extreme length, extreme volume, extreme buildability Step 1: Volumising Black Primer The Volumising Black Primer thickens the look of each lash to build extreme volume.
---
From the manufacturer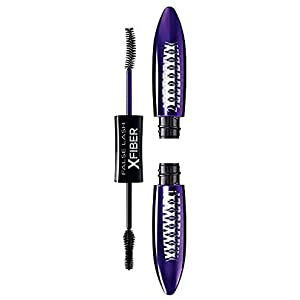 Get party-ready with a boost in your glam and style meter in no time with the L'Oreal Paris False Lash X Fibre. Crafted with a unique false lash formula, it heightens the appearance of your eyelashes and allows you to stand out from the crowd. The false lashes are enriched with 20x more fibers than regular false lashes that provide extreme length.
Enhanced Glamour with Extreme Length
The L'Oreal Paris False Lash is created such that it provides your eyelashes with the extreme length that you need to stand out of the crowd. This is done through its Fiber-enriched formulation that comprises up to 20x fibers as compared to regular false lashes. Its convenient design effectively and effortlessly covers up your eyelashes.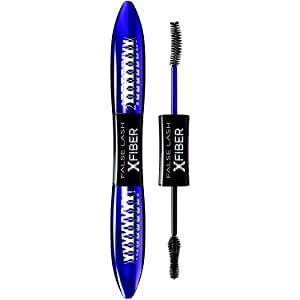 Compact size
Thanks to the compact size, the L'Oreal Paris False Lash can be easily stored inside a makeup box or can be slid inside the purse for portability. Moreover, its sleek and slim design in the striking black finish makes it a unique and convenient makeup essential.