---
From the brand
---
Product description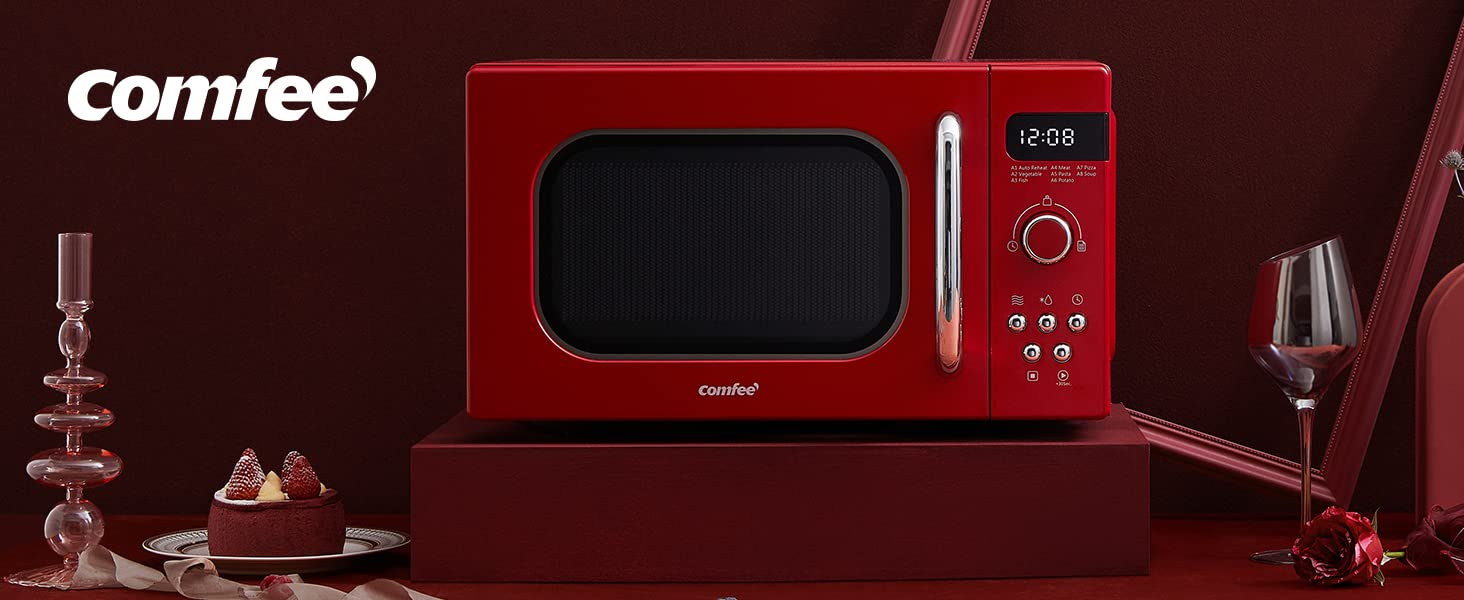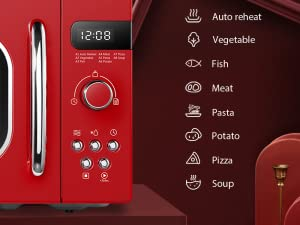 8 Easy & Handy Preset Menus
8 preset programs facilitate operation: Automatic reheating, vegetables, fish, meat, pasta, potatoes, pizza, soup.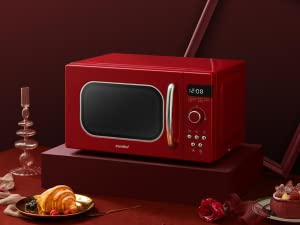 Stylish Appearance
The retro look of this microwave oven can complement your home decor, making your kitchen more unique and expressing your aesthetic and personality.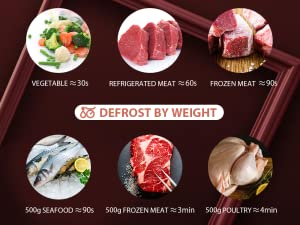 Easy Defrost
Uniform defrosting of food is possible based on weight or time.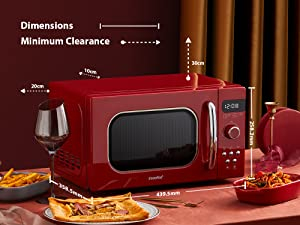 Compact Size
The compact size makes this vintage microwave oven ideal for small kitchens and offices.

It won't take up lot of space in your kitchen.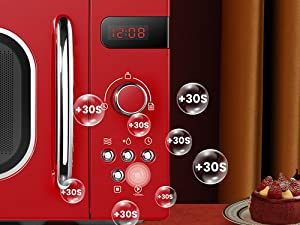 Express Cooking Options
Express button for 30 seconds of warm-up at full power.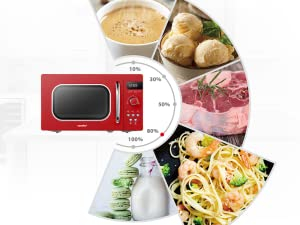 Adjustable Power Levels
Choose from 5 power levels : from the heat of the food, to the softening of the butter and defrosting to cooking the water.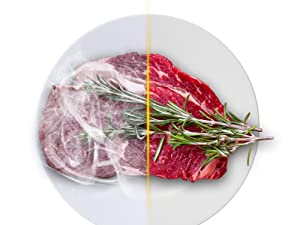 Make Your Cooking Faster
No need to wait for several hours for the defrost, just several minutes you can make your meal directly.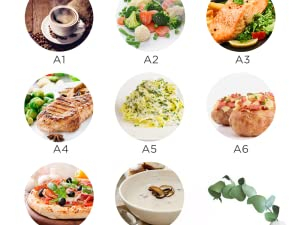 Make Your Cooking Easier
No need to worry about what to make or how to make the dishes, just use the auto preset menus to help you.