---
From the manufacturer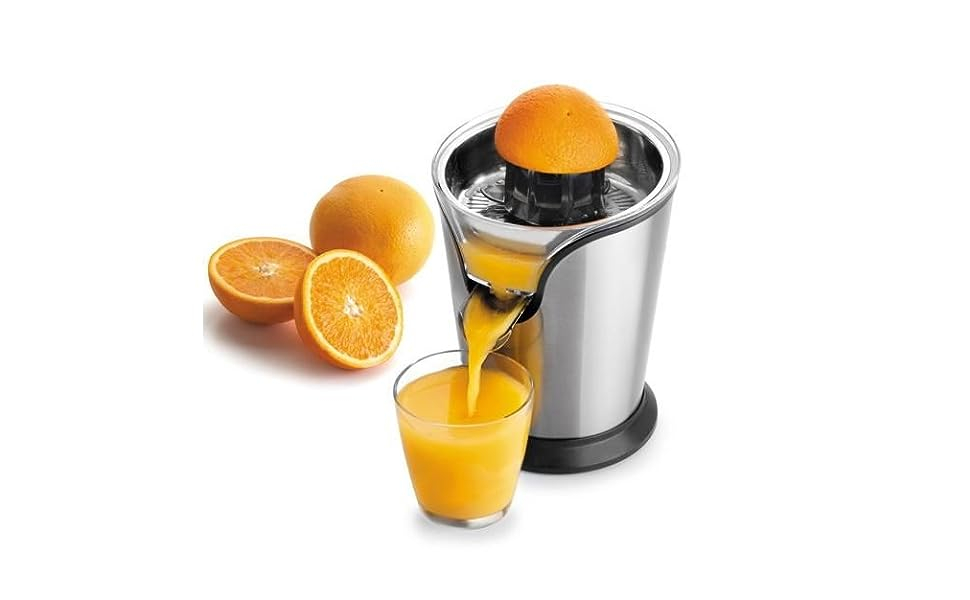 Features:
SIMPLE AND EASY TO USE – Make Juicing simple as never before. This electric citrus juicer is super easy to use. All you have to do is to press the cones after placing the fruit. This will activate the motor, and it will start extracting the juice from the fruit. This simple machine makes delicious juices while maintaining the natural flavor and preserving the nutrients. Enjoy healthy and fresh juices at home.

CAPACITY STAINLESS STEEL JAR– The juicer jug can hold up to a liter of juice. You can extract more juice at once without needing to empty it before each use. Ideal for when few friends or family come over!

BI-DIRECTION TWIST – The juicer can twist in both directions. This increases the extractors' efficiency and juices fresh oranges, lemons, tangerines, and other citrus fruits with ease. A bi-direction twist also speeds up the work, and you can whip up a delicious snack. The juicer has a powerful motor that works effectively for 15 seconds and gets automatically off.

PRESS CONES – Multi-size cone. Ideal for large and small citrus fruits without changing the attachment. Easy Collection of juice containers or directly into a glass by the practical spout opening.