---
From the manufacturer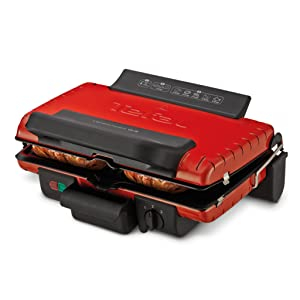 GRILL ULTRACOMPACT 600 GC302528
Compact and versatile grilling The Ultracompact range provides a compact solution to grill all kinds of food on its grill or barbecue position, with no added fat or oil. Adjust to your preferences with its 3 position thermostat for maximum control. Easy to clean thanks to dishwasher-safe removable parts and non-stick coated plates, Ultracompact Grill can be stored vertically to take minimum space in the kitchen.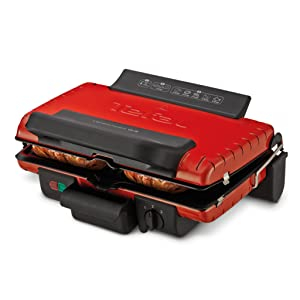 GRILL ULTRACOMPACT 600 GC302528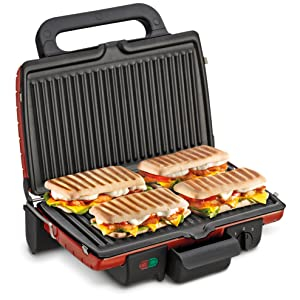 Compact and versatile powerful grilling !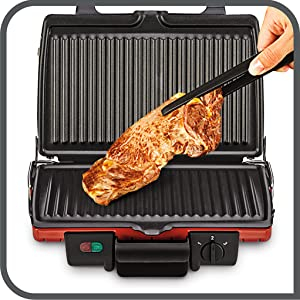 Tefal Ultracompact Grill GC302 Comfort with Barbecue Position and Adjustable Thermostat
2 positions : Grill and Barbecue
Product Features
Grill & Barbeque

Adjustable hinge to adapt to the thickness of your food.

Adjustable thermostat

The 3-position adjustable thermostat allows you to adapt to different kind of foods

Vertical Storage

Ultracompact Grill can be stored vertically or horizontally to fit in any kitchen

Non-stick coated plates

Non-stick coated plates to cook without adding oil or fat.