---
From the manufacturer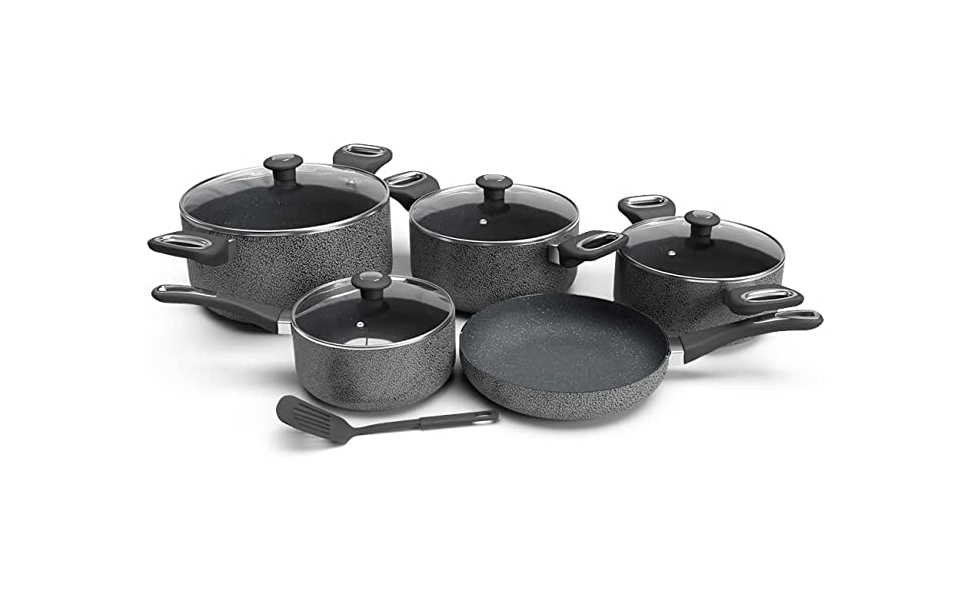 DELICI 10-Piece Granite Cookware Set
Upgrade your kitchen tool collection by adding the DELICI 10-Piece Granite Cookware Set. It includes ten cooking utensils made of corrosion and stain-resistant aluminum, so you can use them for many years. The tempered glass lid with air vents offers a clear view of the contents for convenient cooking. Thanks to their nonstick coating, there are no sticky residues.
Durable Making
The DELICI Cookware Set consists of ten pieces made of corrosion and stain-resistant aluminum, making them suitable for long-term and reliable usage. These ten utensils feature a heat-resistant coating, so you can safely transfer them from the stove to the countertop without any hassle.
Easy to Use
The DELICI Granite Cookware Set features tempered glass lids, which offer a clear view of what is cooking inside, while the sturdy handles and knobs provide a firm grip. Thanks to the nonstick coating, you can flip omelets or stir veggies without any messy residue on the pan.