Product Description
The Maxi-Cosi titan is a multi-stage car seat suitable for babies, toddlers and children. This Maxi-Cosi car seat is first used with a five-point safety harness to fasten the child (group one), before becoming a group 2/3 booster that uses the regular three-point car seatbelt, ready for children from 9 months up to 12 years old. For the ideal comfort and fit, the headrest of this convertible car seat can be adjusted with ease. The ISOFIX connect i on with top tether keeps the seat secure in its place and safely connected to the car. This toddler and child car seat has five recline positions from upright to relaxed sleeping for your little one's comfort. The toddler cushion of this Isofix car seat also provides extra comfort for your baby. ece r44 / 04 when used as a group 1 child car seat, the maxi-cosi titan is to be installed in your vehicle by using both the isofix anchor points and the top tether. that way, mom and dad can always feel reassured and the seat is optimally fastened, even if there is no child in the seat. the toddler seat cushion features a thick padding and makes the child safety seat particularly comfortable at the beginning. a secure 5-point harness keeps your small passenger safely in the seat. due to the fact that especially the little ones need sufficient resting periods in between, the maxi-cosi titan offers 5 comfortable seating and resting positions. as soon as your little one is old enough and has reached a body weight of 15 kg, you can convert the car seat into a group 2/3 seat. the seat is to be installed by using the isofix anchor points of your car. with the help of your cat's own 3-point belt your child will be kept safely in the seat. the headrest which can be adjusted in 11 different height levels, grows with your child and provides safety and comfort throughout the car seat's entire service life.
Set Contains:
Maxi-Cosi Child Car Seat Titan , Basic Blue
---
From the manufacturer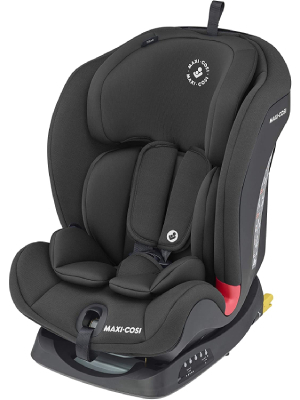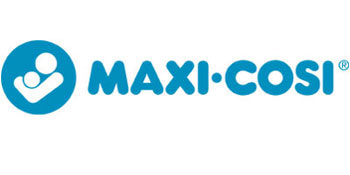 At Maxi-Cosi we have carried over 50 million babies home from the hospital. Our safe and comfortable car seats and pushchairs can be found on the first day of nursery, at birthday parties, park picnics, and every moment in-between. Our intuitive and innovative products help carry families happily into the future, standing by our singular promise: whatever the future carries, we carry the future.
Maxi-Cosi Titan
Toddler/Child Car Seat
Titan is a comfortable multi-age car seat suitable for toddlers and children, meaning that your child fits it from 9 months till about 12 years old. This multi-age car seat attaches using ISOFIX and top tether for a more secure connection. Its 5-point safety harness perfectly fastens your toddler. Once your child turns 4, use the car's seat belt to ensure a better fit. You can easily adjust the headrest and recline in multiple positions for excellent comfort for your little one.
Key Features
Long-lasting use

Your child fits the Titan from 9 months till about 12 years old. It has a flexible safety harness that fits both age groups. Use the 5-point safety harness to fasten your toddler. As your child grows older, the car's 3-point seat belt should be used instead for a better fit.

ISOFIX installation

Installation of the Titan is easy and secure. The car seat connects to the ISOFIX anchor points of your car. Titan also has a top tether strap as a third anchor point for an even more secure connection. Once installed, the car seat will securely be connected to your car.

Optimal comfort

No matter the length of the trip, comfort for your child always comes first. The harness and headrest of Titan simultaneously adjust to different heights for optimal comfort. The car seat also features comfortable recline positions, for excellent comfort at all times.